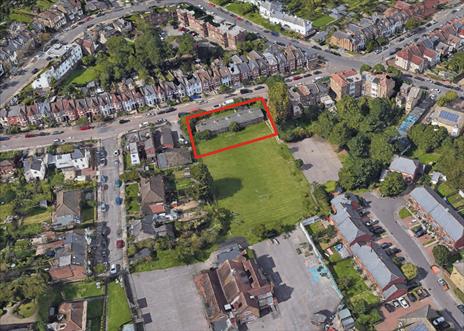 Group custom build opportunity in N10
The reason this caught my eye: This looks like a nice site for some family houses in a decent and affordable bit of North London near Muswell Hill.
What's the opportunity: Vendor has had a positive pre-app response for six 4-bed houses but we could look at mixing in some flats too.
How much does it cost: The plot is on the market for £1,350,000.
What would I need to budget: You should budget in the region of £525 per square foot. That means, a nicely laid out and spacious house of approx. 2,000 sqft  would cost in the region of £1.05m and a 750 sqft flat would cost just under £395,000.
What are the things to watch out for: There may be some resistance from the local community who may want to keep the buildings as part of the school.
Next steps: If you're interested in this opportunity then let us know. If we get enough interest, we will set up a zoom call and discuss how we might be able to move this forward and how it might work in more detail.