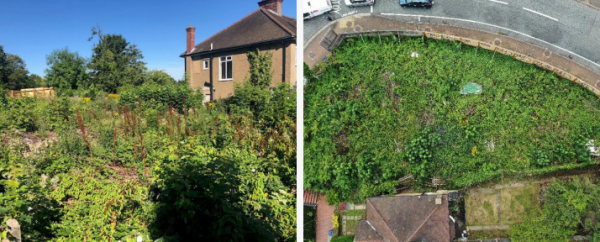 Group custom build opportunity in N2
The reason this caught my eye: It's in an East Finchley location and it's a distressed sale which normally offers better value. It also has a lapsed planning application.
What's the opportunity: This 5,403 sq ft/501.95 sq m site was given planning permission for 8 apartments a few years' ago. I would expect that we could get planning for a similar building 'massing' and it would likely be an apartment block consisting of a mix of 1 and 2 beds.
How much does it cost: The vendor is looking for offers in excess of £500,000 for the land. Once you add in build costs and everything else, I think that total cost would be in the region of £2.5m.
What would I need to budget: Roughly speaking, you should budget £500 per square foot. So a 600 sqft 1-bed would be £300k and a 700 sqft 2-bed would be £350k.
What are the things to watch out for: The general location is good – but the specific location is right on the North Circular – so this will require good design and good acoustic treatment! But at £100 psf for the land, this is extremely cheap for London.
Next steps: If you're interested in this opportunity then let us know. If we get enough interest, we will set up a Google Hangouts call and discuss how we might be able to move this forward and how it might work in more detail.